Granada Collaborates with Finlays on Specialty Tea Range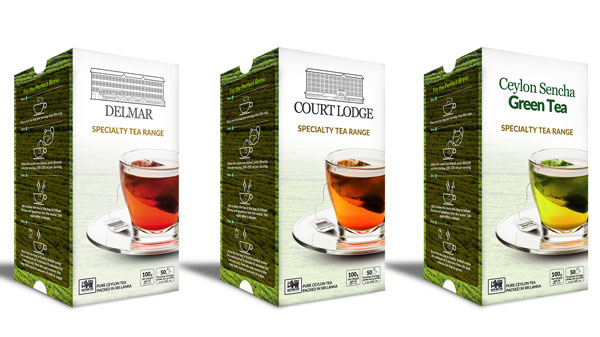 Granada Suppliers (Pvt) Ltd is delighted to announce that it has selected Finlays Colombo Limited to supply an exclusive range of teas for the discerning local consumer.
In a press release, UdyamaKurukularatne, Director of Granada Suppliers stated that it was a natural progression to include a tea range in its product offering, and it was a privilege to team up with Finlays, a company that has a heritage spanning over 125 years in Sri Lanka and a leader in the Tea industry.
Gihan S. Jayasinghe, Chairman of Finlays businesses in Sri Lanka mentioned that Granada has earned a reputation for quality and consistency in the food and hospitality industries in Sri Lanka and in the region, and coupled with its wide distribution network is well poised to offer best value propositions to customers.
The teas selected for this specialty range were designed and developed using unique Finlays single estate marks of Court Lodge and Delmar Black Tea and Ceylon Sencha Green Tea, which feature the regional location characteristics of the estates, as well as a Japanese styled steamed Green Tea.
Court Lodge – Nestled on the misty North Eastern slopes of the Piduruthalagala Mountain, which is Sri Lanka's highest mountain at 2,524 m, Court Lodge Estate produces some of the finest teas in the world.
This Black Tea is made from leaves picked from 100 year old tea bushes of a special cultivar and processed as a traditional orthodox black tea unique to this region.
Delmar – This single origin Black Tea has been grown and harvested with care on the historic Delmar Estate located on the pristine, misty Udapussellawa mountain range in Sri Lanka.
A sip of this special, one-of-a-kind tea will revitalise your senses and linger on your palate.
Ceylon Sencha Green Tea – Only the freshest and finest leaf is used to manufacture this high quality Japanese style Green Tea. Sencha is a steamed Green Tea with a refreshing sea-weedy or vegetative taste, which is known to be rich in catechins or unoxidised polyphenol compounds that are considered beneficial to health.
This unique blend of Senchafannings has a fresh flavour profile similar to the green leaf itself.
Comments
Still No Comments Posted.