Sri Lanka High Commission in Nairobi unveils Kenya's first-ever Buddha statue together with LOLC
The Sri Lanka High Commission in Nairobi, Kenya has installed a statue of Lord Gautama Buddha outside the premises of the Chancery building. This is the first time that a Buddha statue has been erected in a public place in Kenya. The statue was ceremonially unveiled by the Sri Lankan High Commissioner in Nairobi, Veluppillai Kananathan together with LOLC's Deputy Chairman, Ishara Nanayakkara. The statue was unveiled amidst the presence of members of the Sri Lankan community in Nairobi. Religious observances including chanting of Gatha, Buddha Pooja and worship were conducted during this event, LOLC said in a media release.
The LOLC Group has expanded its footprint to the African continent - Nigeria and Zambia in West and East Africa respectively. The group made its maiden finance sector investment in the African region by acquiring a controlling stake of FinaTrust Microfinance Bank in Nigeria and thereafter commenced operations in Zambia by incorporating LOLC Finance Zambia as a greenfield operation. LOLC's global expansion strategy remains a key focus and plans are in the pipeline to expand into more markets in Africa, the world's second-largest and second-most populous continent.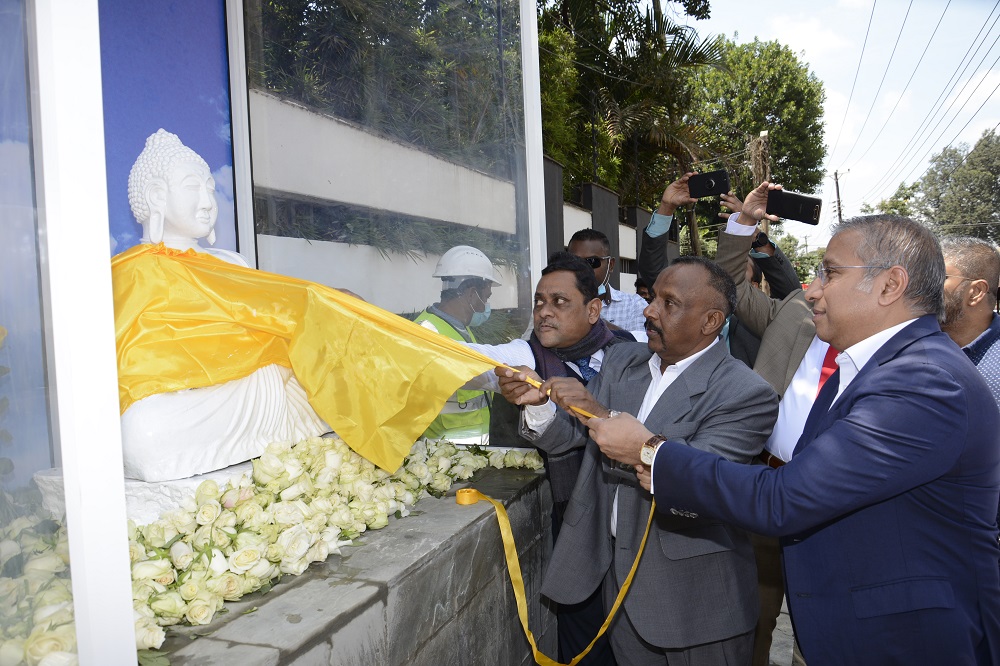 Above - High Commissioner Veluppillai Kananathan and LOLC Group Deputy Chairman, Ishara Nanayakkara unveiling the Buddha statue
Comments
Still No Comments Posted.