Harpo's launches its delivery app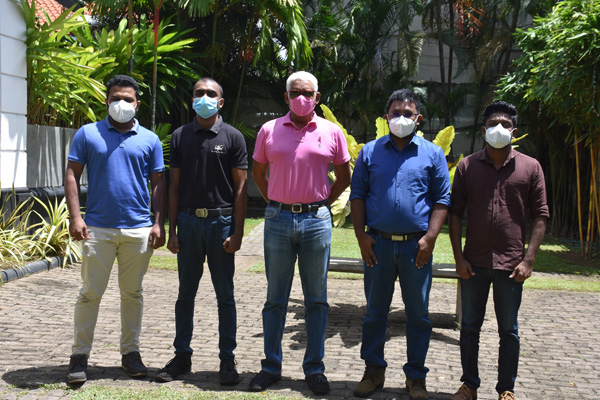 Harpo (centre) with the team
Popular food and restaurant chain Harpo's has just launched its delivery app for online orders. The Harpo's retail product range is brought to customers' homes with delivery available in Colombo and the suburbs, expanding to other areas in the future.
Initially the delivery app will have Harpo's products and the range from their Marketplace vendors which includes fresh pasta and sauces, frozen pizzas, ravioli, lasagne, infused oils, chutneys, pickles and lifestyle products.
"I am so excited to launch the Harpo's Delivery App, after a few months delay owing to the COVID-19 pandemic slowdown. Launching with our own products and also the Marketplace vendors on our own delivery platform is significant to offer convenient service to our customers. It's an integral part of our vision for the company. Our thanks also to Nipuna and the Zincat Technology Team who tirelessly worked with us to set this up," Harpo Gooneratne, CEO and founder of Harpo's said.
The "Harpo's Delivery App" is available on Google Play Store for Android phones and on Apple Appstore for IOS system. Online payment can be made via credit card or cash payment on delivery.
Comments
Still No Comments Posted.