CentreStage Productions gearing up for 'Rag - The Musical'
'Rag - The Musical' will take to the stage from November 2-5 at the Lionel Wendt Theatre. 'Rag' is a work of fiction inspired by the experiences of its creator Jehan Aloysius and his University batch-mates, and deals with the topical issue of ragging sensitively and intelligently, a statement from the organisers said.

The musical, which is filled with melodies and meaningful lyrics, presents a positive message of non-
violence and unity which is relevant to students in all educational institutions. Orginally performed in 2012, 'Rag' received standing ovations and rave reviews. It was also possibly Sri Lanka's first home-grown musical to take the stage. The cast and production team are excited to present a brand new version of this musical to audiences.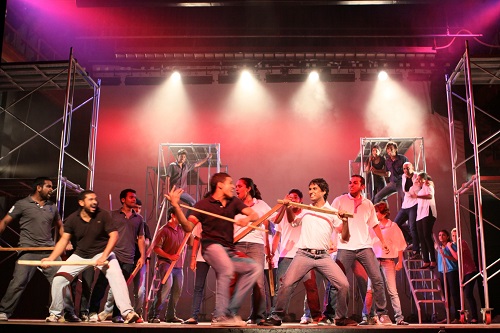 "The cast has come a long way over the last few months. CentreStage Productions always promotes new talent in the lead roles, rather than relying on a star system of regular leads. As a result, we feel we're constantly adding to the talent pool of performers of the English and Sinhala theatre by training new performers to become stars. It's a risk, and extremely hard work for the director. Yet it's one worth taking – especially when the new talent finally blossoms by delivering an excellent performance! " says Jehan who is behind the writing and composing of music for the production. Avanti Perera performed the music tracks and orchestrated Jehan's melodies and score. The choral arrangements are by Deshan Cooray andEshantha Peiris.
The show will be a fund-raiser for theatre-based humanitarian work conducted through the troupe's 'StageHands" and ";Power of One" projects, which includes volunteer workshops for students on the issue of bullying and ragging.
Comments
Still No Comments Posted.