COVID-19 restrictions further relaxed allowing indoor concerts & other activities
The Health Ministry issued a set of revised COVID-19 guidelines today further relaxing restrictions that are currently effective after evaluating the pandemic situation in the country.
Issuing the circular, Director-General of Health Services Dr. Asela Gunawardena noted that indoor musical shows and concerts can be permitted from today onwards along with wildlife parks.
However, outdoor musical shows and carnivals remain prohibited until further notice. Indoor musical shows will be allowed under 50% capacity.

In addition to indoor musical shows and reopening wildlife parks, other activities such as
engaging in religious institutions and religious festivals, adventure/ Camping sites, sports activities, hostels and boardings, and betting centers are allowed to be re-opened from today.
Dr Gunawardena also stressed that the newly revised guidelines are not applicable to those areas which are currently isolated.
The circular issued by the Health Ministry is attached below: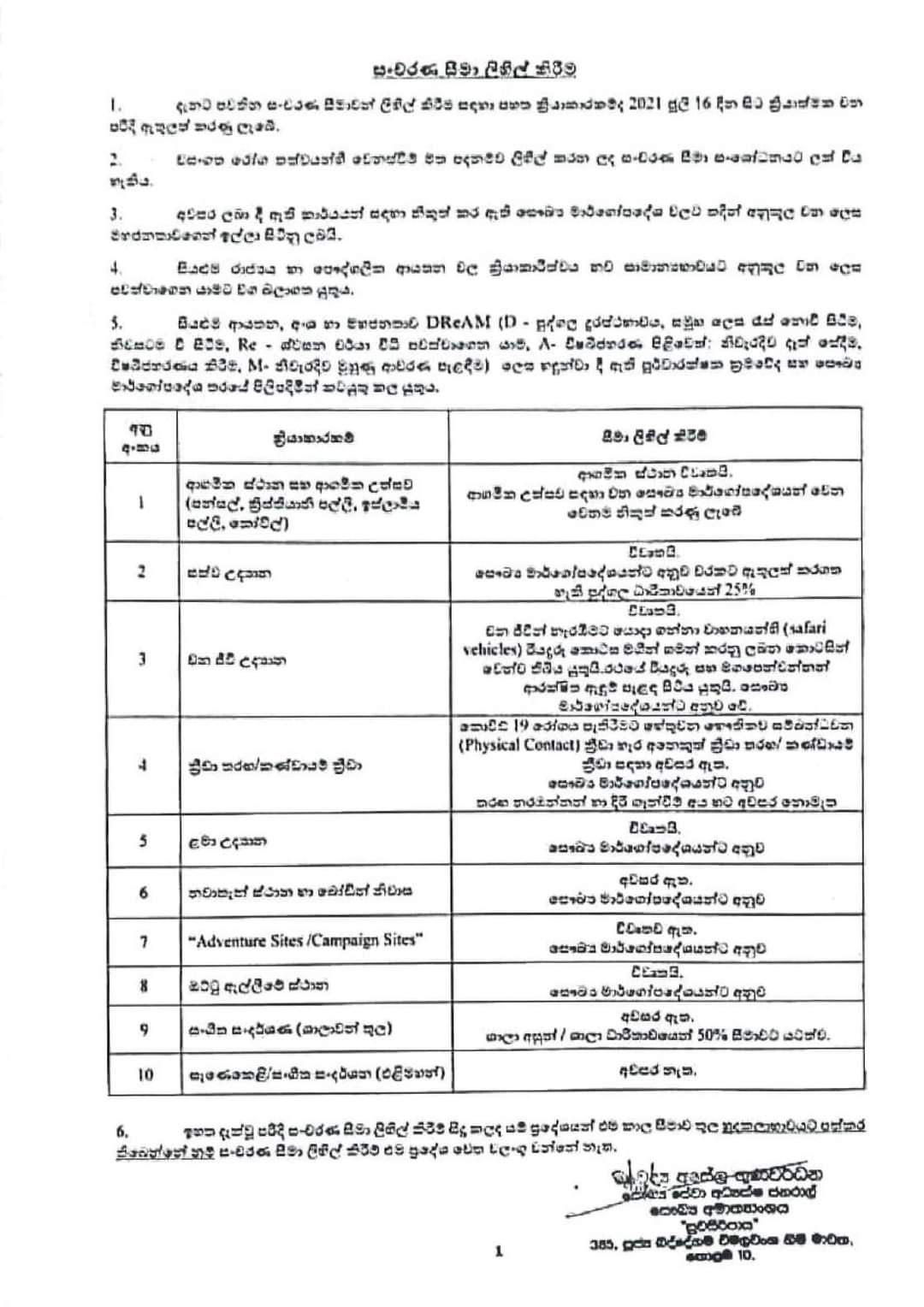 Comments
Still No Comments Posted.