Second postmortem on 16 year old girl's death at Rishad house due on Saturday
Second postmortem on 16-year-old girl's death at Rishad house due on Saturday
The second postmortem examination on the 16-year-old girl who died of burn injuries sustained at the residence of MP Rishad Bathiudeen will be conducted at the Peradeniya Teaching hospital tomorrow.
The body which was exhumed from the Dayagama public cemetery today morning was taken to the Peradeniya Teaching hospital.
The body was exhumed under police protection today. A panel of Judicial Medical officers have been appointed to carry out the second postmortem. (Pix by Shelton Hettiarachchi)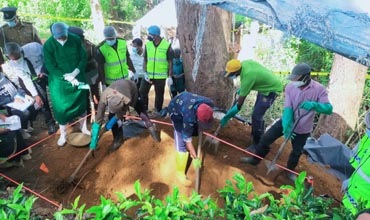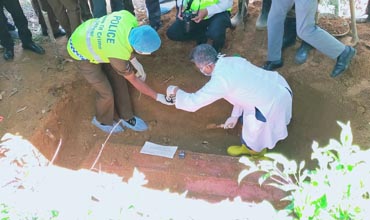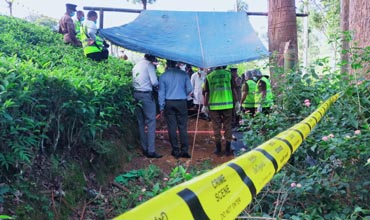 Comments
Still No Comments Posted.