47 persons held while attempting to illegally migrate from island
A search operation carried out by the Navy in western seas off Negombo last night led to the seizure of a local multiday fishing trawler with 47 persons, suspected to be on an illegal migration attempt to Australia via sea, Navy said.
In the search operation mounted in seas off Negombo yesterday, SLNS Nandimithra managed to intercept a suspicious local multiday fishing trawler carrying this group of people who were suspected to be attempting to illegally migrate from the island to Australia.
Among the apprehended individuals were 34 males including 05 persons involved in this racket, 06 females and 07 children. Along with the suspects, the fishing vessel used for this illegal act was also held by the Navy.
The suspects held in this operation are residents of Jaffna, Kilinochchi, Mannar, Wennappuwa, Nattandiya, Chilaw and Batticaloa, from 01 to 50 years of age. They will be handed over to the Colombo Harbour Police for onward legal proceedings.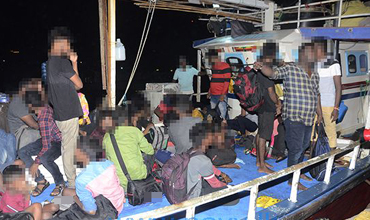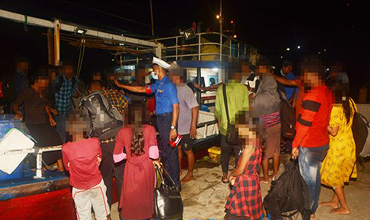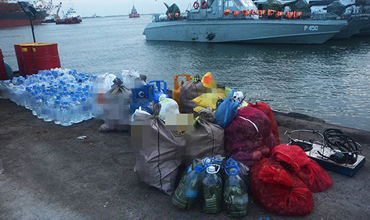 Comments
Still No Comments Posted.