Army to boost organic fertilizer production
Army recently initiated a fertilizer processing centre inside the 663 Brigade HQ premises in Jayapuram, Pooneryn to increase organic fertilizer production for Kilinochchi farmers in a bid to uphold the government's organic fertilizer production process, Army said.
Accordingly, the troops of Security Forces Headquarters Kilinochchi (SFHQ-KLN) have commenced the programme.
The Commander of Security Forces in Kilinochchi Maj. Gen. Harendra Ranasinghe supervised the fertilizer production process which expects to produce 30 tons of compost fertilizer per month, the Army said.
The project further expects to enhance the community awareness on the advantages of use of organic fertilizer and to provide technical support to local farmers for the production of their own organic fertilizer.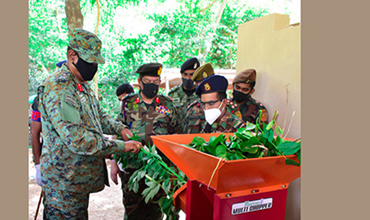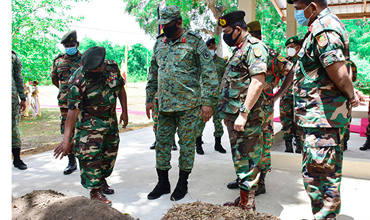 Comments
Still No Comments Posted.