''Bhanu'' the elephant taken back to Kataragama from Ridiyagama Safari Park
After the Colombo Chief Magistrate's Court ordered the Director General of the National Zoological Gardens to hand over 13 elephants in its custody back to those from whom they were taken from, people claiming to be the "owners" of these elephants have been taking the animals away over the past few days.
Some of these elephants have already been taken away from locations belonging to the National Zoological Gardens. Today (14), a group of persons showed up at the Ridiyagama Safari Park where "Bhanu," a 17-year-old elephant which was earlier taken from the Kataragama Devalaya was being kept. The men took the elephant into their custody on behalf of the current Basnayake Nilame of the Kataragama Devalaya, who claims the elephant's ownership.
Bhanu was among the elephants that were seized in 2015 during an investigation into an illegal captive elephant racket. The elephant was earlier kept at the Pinnawala Elephant Orphanage but was brought to the Ridiyagama Safari Park on September 7, 2019.
Environmentalists have voiced strong opposition over the move to hand the elephants back to those from whom they were seized from.
Text and Pix by Rahul Samantha Hettiarachchi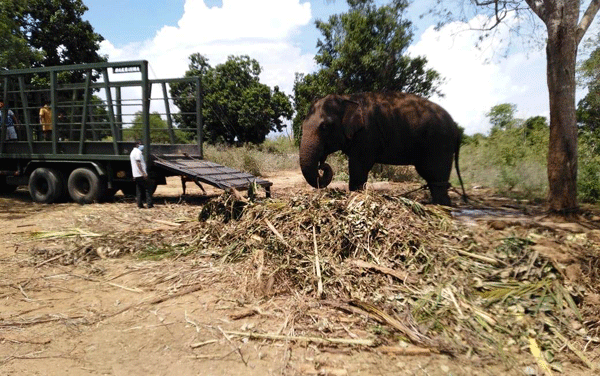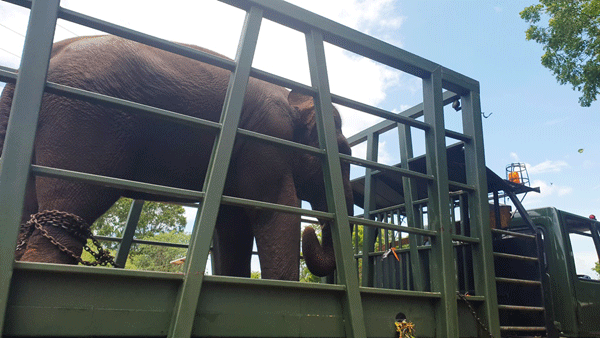 Comments
Still No Comments Posted.