CMC members stage protest outside the council
A group of Members of the Colombo Municipal Council today staged a protest outside the council claiming that relief items had not been distributed to the persons affected by the lockdown due to COVID-19.
More than 30 members staged a sit-in-protest on the lawn of the council blaming the finance department of the CMC of failing to allocate the funds for the relief.
Ms Rosy Senanayake, Mayor of the Council met with the members protesting and said she would look into the issue.
Meanwhile staff of the Finance Department said they would stay from duties in view of the protest staged.
(Pix by Indika Handuwala)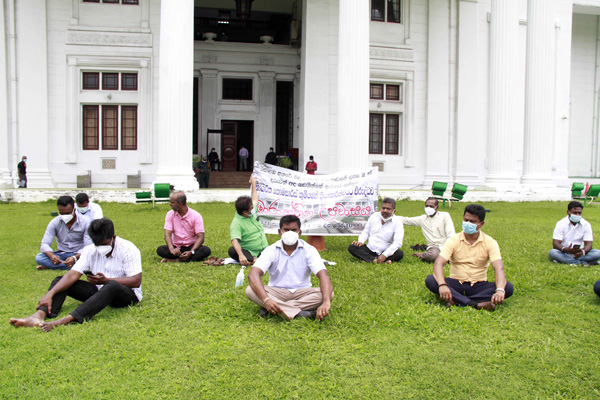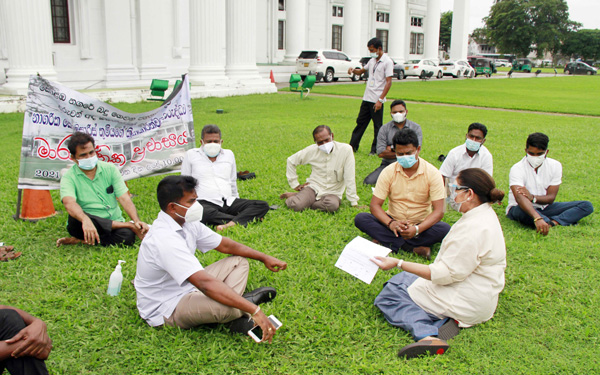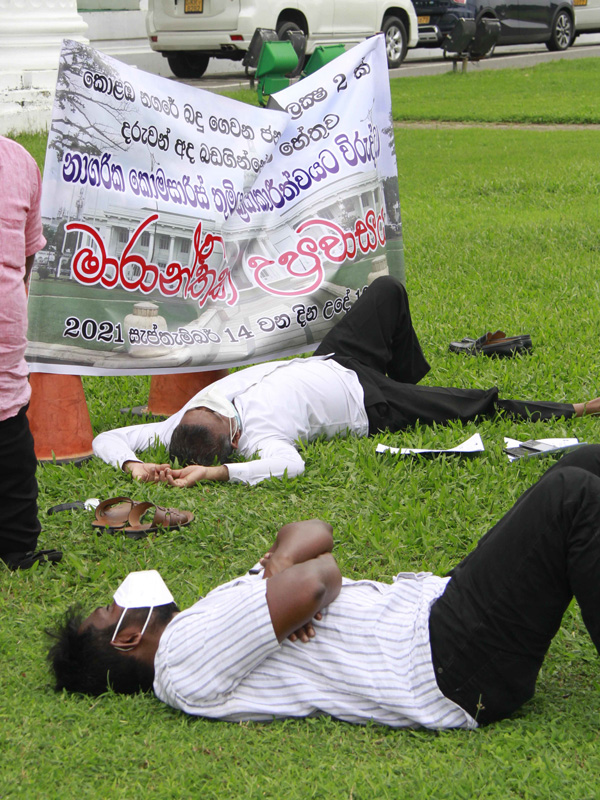 Comments
Still No Comments Posted.