DWC Ranger officers call for work to rule
The president of the Association, M.I.W Peris warned the authorities that they have decided to only work during office hours from 8.30 am to 4.15 pm if their overtime issues are not sorted out.
He added that this move would affect the elephant drive activities, wildlife park security activities as well as tourism activities. He warned this opportunity would be exploited by poachers therefore authorities have to take responsibility and resolve the matter by granting their demands.
Mr Peris explained that even though the code of the institution says that the field officers are not entitled to an overtime payment. Therefore they are given an incentive of Rs11, 500. However they are given the payment after 200 overtime hours.
"Public Health Inspectors and Midwives too are field officers yet they are given an overtime payment by the health authorities. Therefore if the wildlife department authorities too should at least provide over time payment or increase the incentive payment according to the service provided, and to relax conditions that need to be fulfill the ", he said
Mr Peris added that they carried out a protest regarding the matter and conveyed demands to the Director General of the Department wildlife conservation and obtained a written promise that one among the three demands would be granted, yet the issue has not been resolved in three years.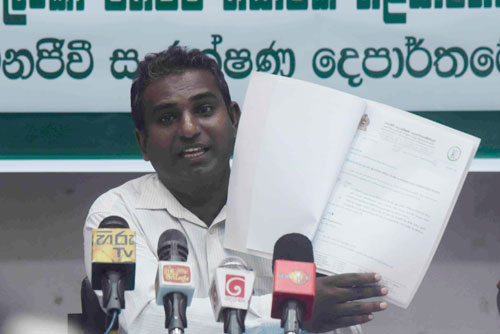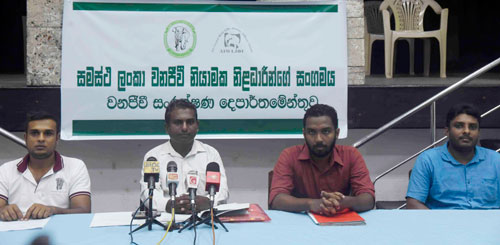 Comments
Still No Comments Posted.