Hindu devotees celebrate Thai Pongal festival today
Hindu devotees across the island today marked Thai Pongal- a harvest festival to pay gratitude to the God Sun as farmers would dedicate their first harvest to the deity. The devotees would also visit temples to worship as this day is marked as the first day of January as per the Tamil calendar.
Usually celebrated on January 14 or 15 every year, Thai Pongal is a harvest festival dedicated to celebrating and honouring the sun, the rain, and other elements of nature and the weather that aid a fruitful harvest season. Contrary to popular belief, Thai Pongal is actually not a Hindu festival. It is celebrated by Tamils in Sri Lanka, South India and other countries.
Even though it is not a public or mercantile holiday in Sri Lanka, the first day of the festival is usually marked on January 13 or 14 and is known as Bhogi Pongal. Rasalingam Nagarajah, a resident of Kilinochchi says this is the day Tamil families that celebrate the festival begin cleaning their homes and making preparations for Thai Pongal on the following day. On Bhogi Pongal day, many people burn their old or unwanted items as well.
One of the other traditions is the drawing of the kolam or rangoli on the ground, outside of the entrance to homes. Nowadays, grated coconut is mixed with powered dye and the kolam designs are drawn as decorations. However, according to Nagarajah, originally rice flour was used and more than being decorative, they were actually offerings to the ants and other small insects.
The third day of the festival is Mattu Pongal, usually celebrated on January 15 or 16. This is the festival that celebrates and honours cattle, and their services to agriculture and the farming community. Pix by M. A. Pushpakumara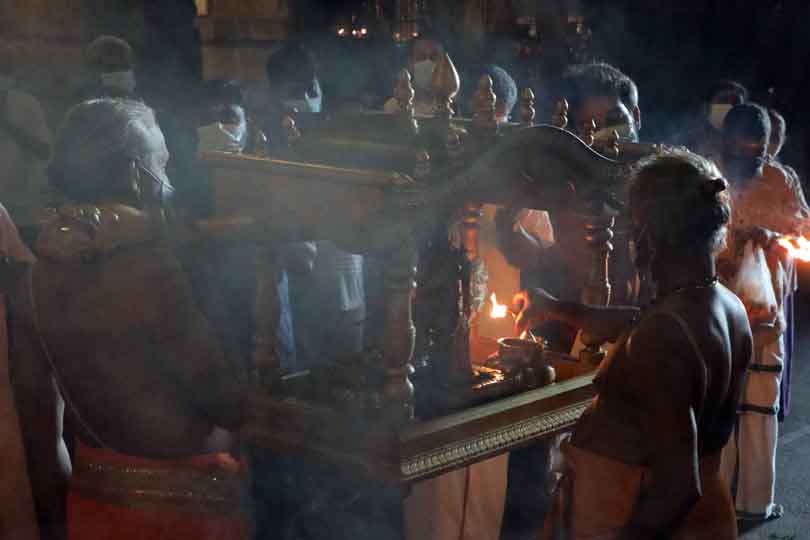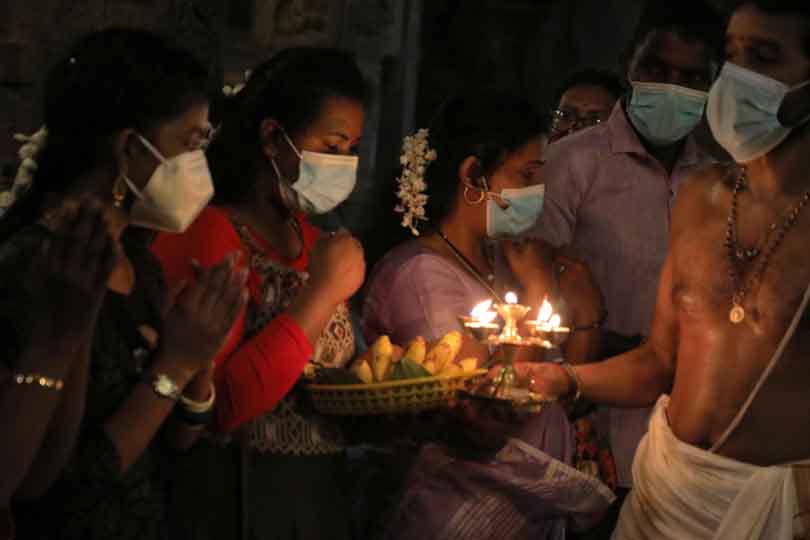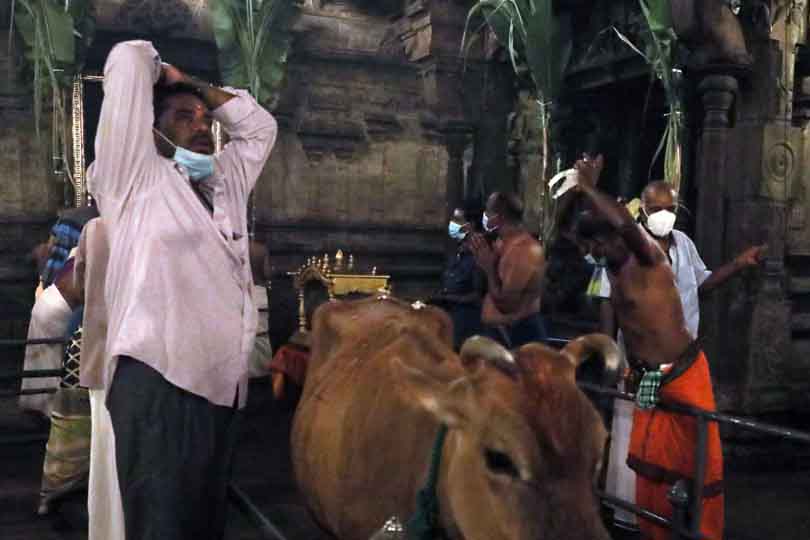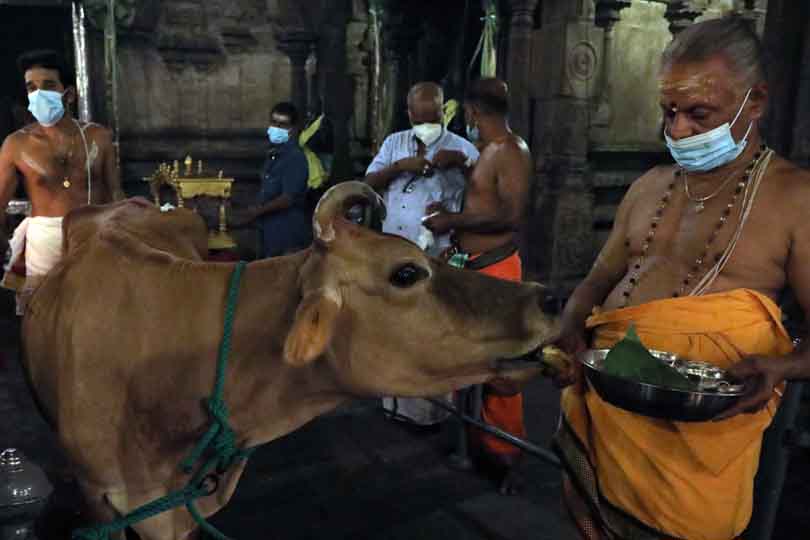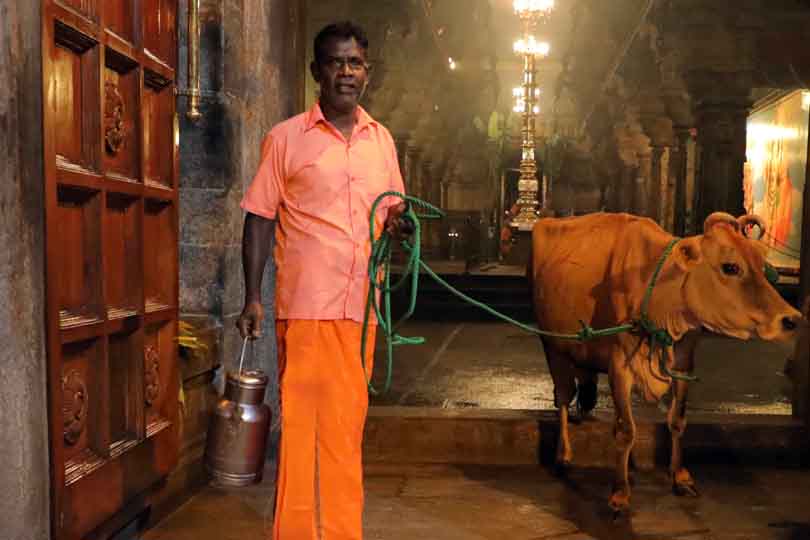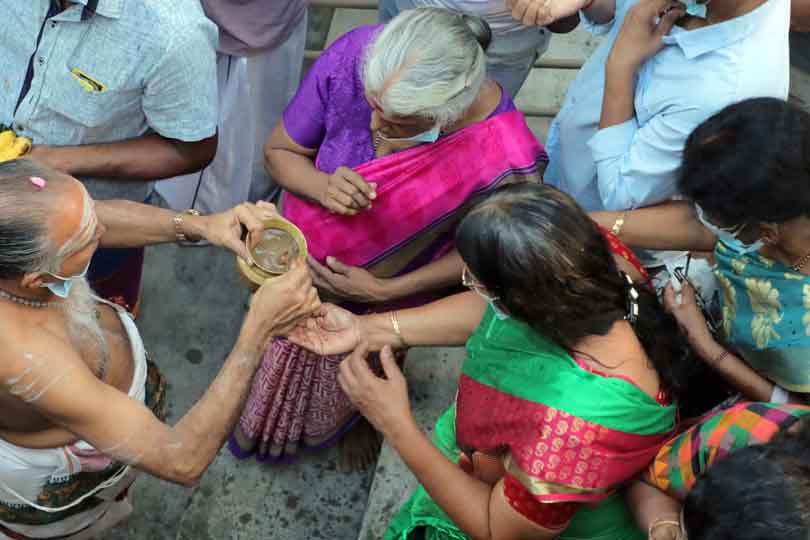 Comments
Still No Comments Posted.