In Pictures: Vegetable traders in Chilaw stage protest
Vegetable traders in the Chilaw area today closed their shops and staged a protest against a private trader backed by a politician putting up a wholesale and retrail vegetable business in the town.
The traders put up black flags, held banners and chanted slogans againt the move.
Chairman of the Chilaw Urban Council Nushan Abeysekara said that it was unfair by other rraders when a large scale shop is putup.
State Minister Sanath Nishantha was due to arrive for a meeting on the issue, but at the last minute informed that due to another commitment, he was unable to turn up.
Pix by Jude Samantha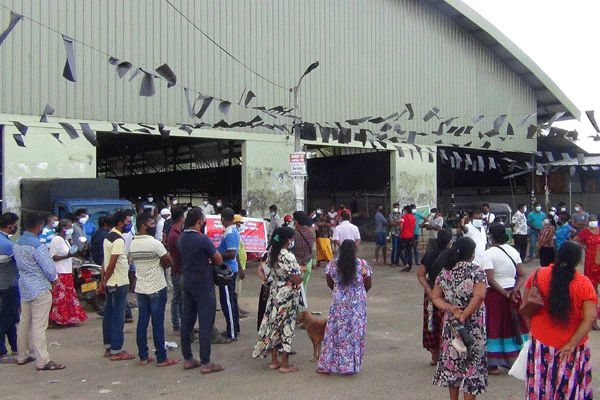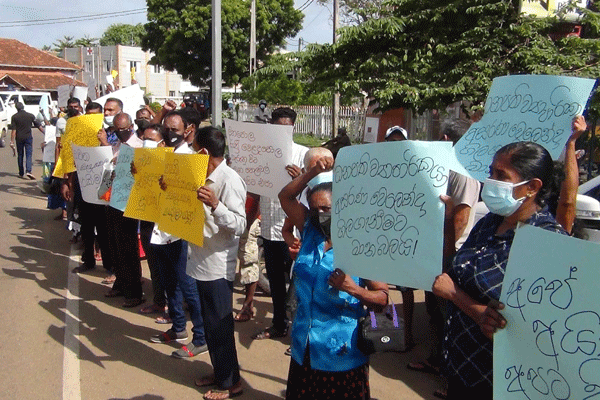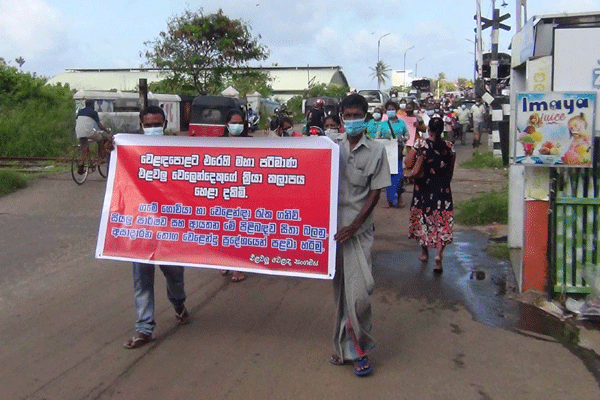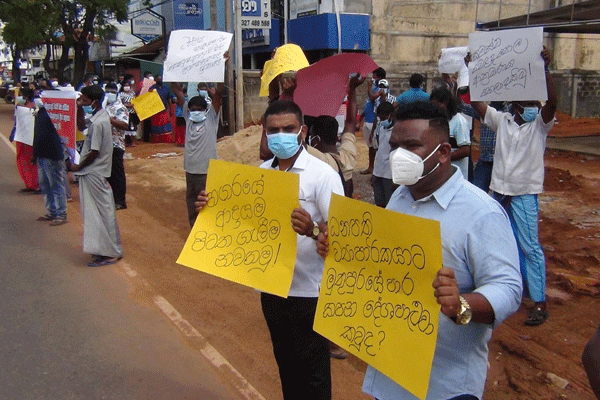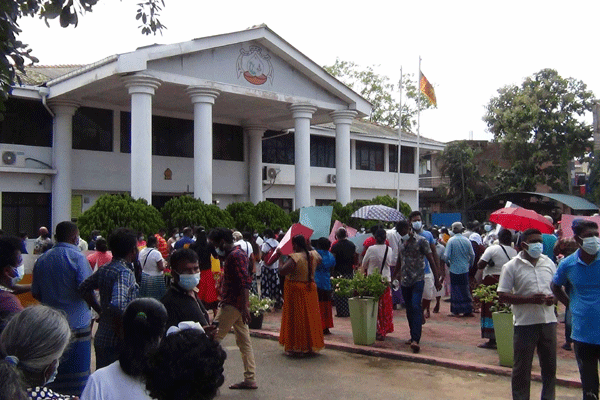 Comments
Still No Comments Posted.