Jaffna police arrest two including TNPF MP Kajendran for attempting to commemorate Thileepan
Jaffna police arrested two individuals including a Parliamentarian of Tamil National Peoples' Front (TNPF) S. Kajendran when they tried to commemorate former LTTE Jaffna Commander Rasaiah Partheepan alias Thileepan near a memorial in Nallur, Jaffna today.
A tense situation erupted when the police arrested both of them and dragged them into a police vehicle. The arrested individuals are detained at Jaffna police station currently.
The former Jaffna LTTE Commander Thileepan passed away on September 26, 1987 after twelve days of continuous hunger strike. (Pix by N.Lohathayalan)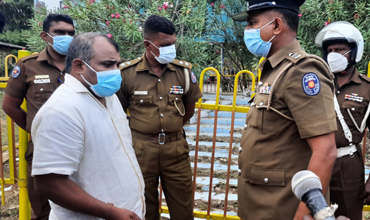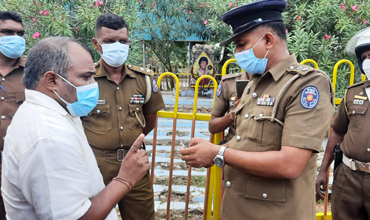 Comments
Still No Comments Posted.