Junior health workers protest outside hospitals
Health sector unions held placards outside their respective hospitals yesterday (22) demanding the government to ensure the safety and welfare of junior health sector employees who are more exposed to COVID-19.
Among the demands were to reinstate the Rs.7500 risk allowance, declare the health sector a closed service (salary increases/allowances will not affect other state sector employees), to remove limitations on overtime work and to ensure safety of junior health workers.
(Pix by Akila Jayawardena and Hiran Priyankara Jayasinghe)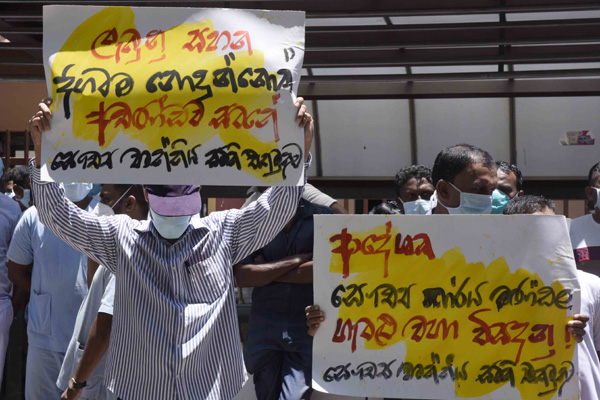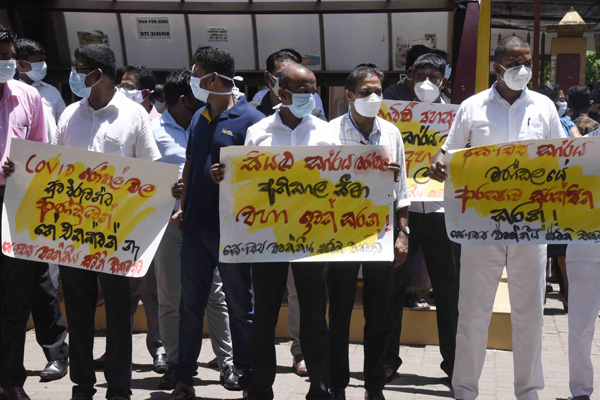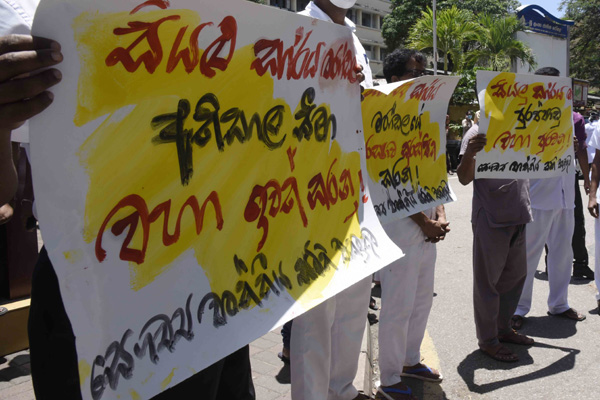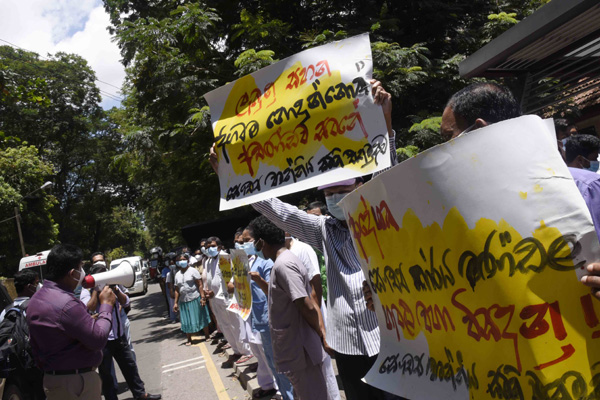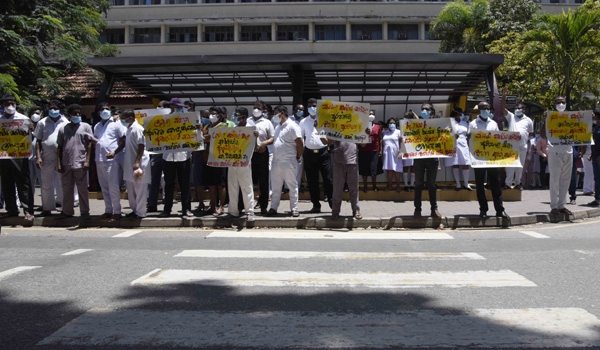 Comments
Still No Comments Posted.