Only Pfizer from next year, COVID pill to arrive soon: Minister
Only the United States manufactured Pfizer vaccine will be administered from next year, a State Minister said.
State Minister of Production, Supply and Regulation of Pharmaceuticals Prof. Channa Jayasumana said an agreement has been signed for the purchase of 40 million doses of Pfizer vaccine to be used in the country next year.
"School students will be given the Pfizer vaccine while booster dose for those above sixty and those with various health conditions will be administered with Pfizer. The next group will be decided once all those above 60 are vaccinated," he said.
The Minister told Timesonline that several stocks of Sinopharm are reserved for the second dose and there will be no more purchasing of any other vaccine.
Administering the third dose of COVID vaccine for those above 60 years commenced today (17).
The vaccine drive will start from Western, Southern, Anuradhapura and Ampara districts. Those who are above 60 and have received the second dose of any anti-COVID vaccine three months ago will be eligible for the booster vaccine.
Meanwhile, 128,811 persons have been administered with the third dose of booster (Pfizer) vaccine, with priority given to frontline health workers.
According to the Epidemiology Unit of the Health Ministry, 10 million have received the second dose of Sinopharm, 1.4 million administered with the second dose of Covishield AstraZenaca, 155,782 with Sputnik V, 452,107 persons receiving Pfizer second dose and 782,730 receiving the second dose of Moderna.
The Minister said approval has been granted for the use of oral antiviral pill 'Molnupiravir' in the country.
"The pill designed to treat symptomatic COVID will be arriving in the country in a few weeks' time," he said.
Pfizer booster vaccines were given Elderly personals in M.O.H.Office Wellawatta today- Pic By Akila Jayawardana
(Pix by Akila Jayawardana)
Pfizer booster vaccine being given to elders at M.O.H. office in Wellawatta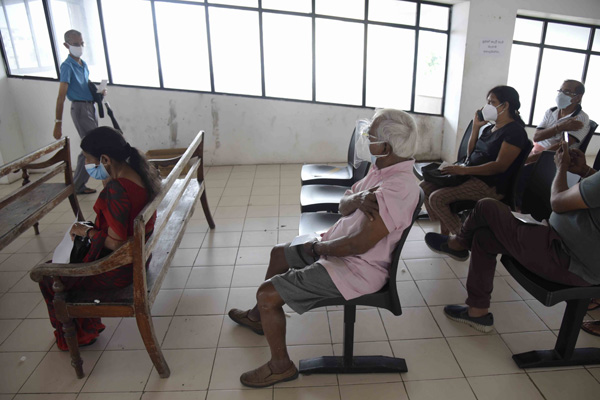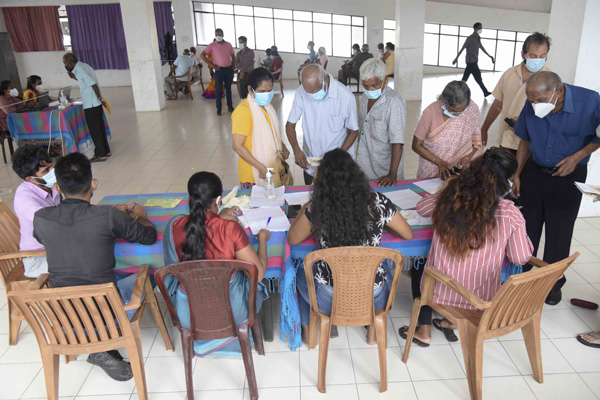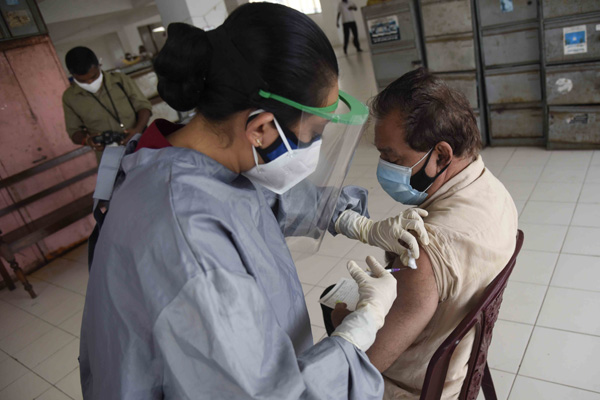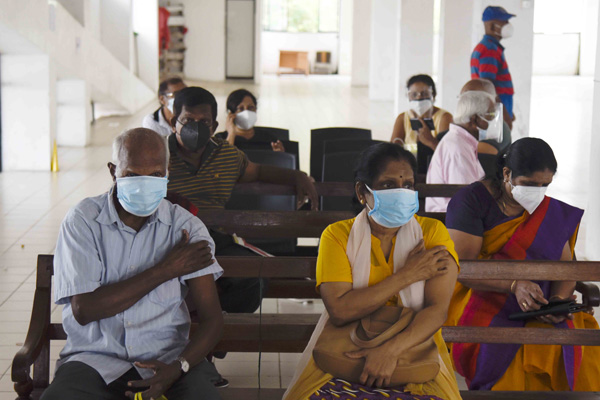 Comments
Still No Comments Posted.