Phase 2 of Kanugahawewa Renovation Project vested in the public
The Kanugahawewa Renovation Project which came to life as a result of the "Gama Samaga Pilisandara" programme conducted by President Gotabaya Rajapaksa at Kanugahawewa Village in Kebithigollewa, Anuradhapura on December 30, 2020 saw the completion of its second phase yesterday (29). This project was taken over by the Commander of the Air Force, Air Marshal SudarshanaPathirana in line with the 70th anniversary of the SLAF which was celebrated this year. The Minister of Youth and Sports, State Minister of Digital Technology and Enterprise Development, Namal Rajapaksa presided over yesterday's ceremony as the Chief Guest.
The Kanugahawewa Village is home to 314 families and approximately 942 civilians. Based on the needs of those in Kanugahawewa, renovation of the Kanugahawewa Abinawarama Viharaya, Kanugahawewa Primary Vidyalaya, Halmillawetiya Vidyalaya, houses for those who cannot afford to build a house on their own and many other development projects were undertaken by the Sri Lanka Air Force.
Under the first phase the New Bell Tower of the Abinawarama Viharaya, renovation of the "Bodhi Prakaraya", renovation of the Sangawasa Building, renovation of the wash room complex of the temple, a new teachers quarters building, school playground, home gardening project, main hall for the Kanugahawewa Primary School, renovation of the IT Lab and the wash room complex of the Halmillawetiya Vidyalaya was completed. In addition, 13 houses were completed as well.
Within the second phase which was completed today, an office building for the Kanugahawea Primary School, a Daham Pasel (Sunday School) building for the Abinawarama Viharaya and 12 complete houses for residents of the village were vested in the public by Minister Rajapaksa who attended this event on the invitation of the Commander of the Air Force.
The SLAF is continuing with this development project and plans to complete many development projects which include the construction of the Kanugahawewa Seva Piyasa, construction of the Halmillawetiya Seva Piyasa, renovation of the office of the Halmillawetiya Medical Officer of Health and the construction of a volleyball arena.
The event was attended by Minister of Lands, S. M. Chandrasena and State Minister of Samurdhi, Household Economy, Micro Finance, Self-Employment and Business Development, Shehan Semasinghe.
This entire development project was handled by the Directorate of Civil Engineering under the leadership of the Acting Director Civil Engineering, Air Commodore Udula Wijesinghe. Based on the location of the Kanuhagawewa Village, SLAF Base Vavuniya is entrusted with coordinating all matters related to this worthy cause. The SLAF Base at Vavuniya under the leadership of the Base Commander, Group Captain Amal Perera has coordinated matters of the development project, public vesting ceremonies and will continue to do so for all future developments which will continue in the months to come.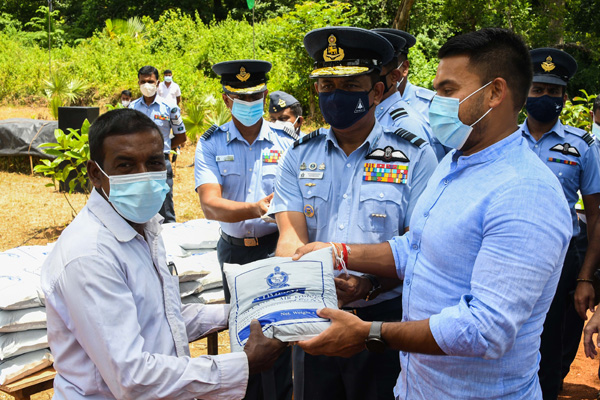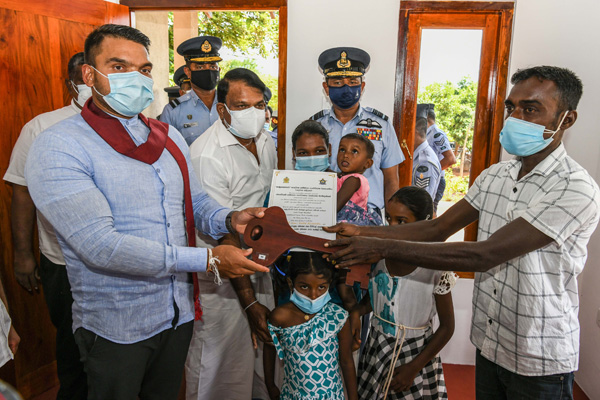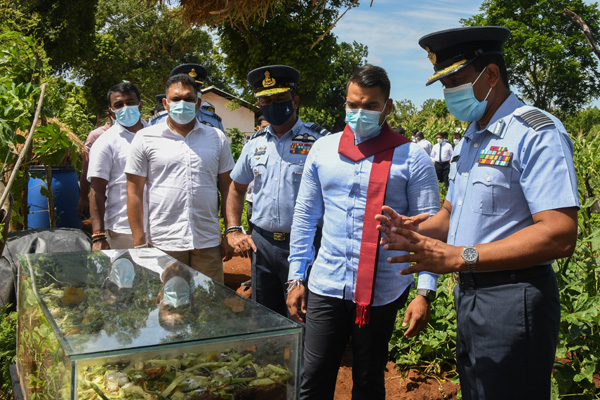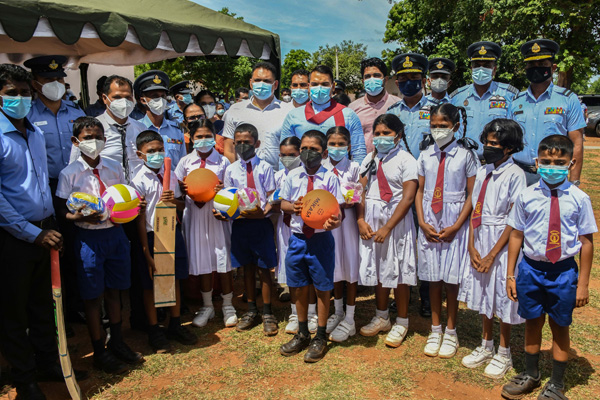 Comments
Still No Comments Posted.