State offices in Northern Province inundated with flood water
Several areas in the north have been affected by floods following adverse weather, Disaster Management Center said.
A senior official said that over a thousand people as well as officials of several governmental institutes situated in several districts in the Northern Province were affected by the floods.
The Disaster Management unit in Jaffna stated that around 703 persons belonging to 205 families residing in Karei Nagar have been affected by floods and high winds.
Further, the floods which affected Vavuniya north, Nedukenei division have caused the divisional hospital, Govi Jana Sewa Centre, Police and the regional office of the Agricultural Department to be inundated with water.
It is reported that the day to day activities of the public are severely hampered due to flood waters inundating the roads leading to state offices.
The floods have affected over hundred families living in the district.
Further, the Disaster Management Centre said that nearly 50 families living in Mattiyan Pattu in Mulathivu were affected due to sea water seeping into their residential areas.
(Pix by Wanni Romesh Madusanka)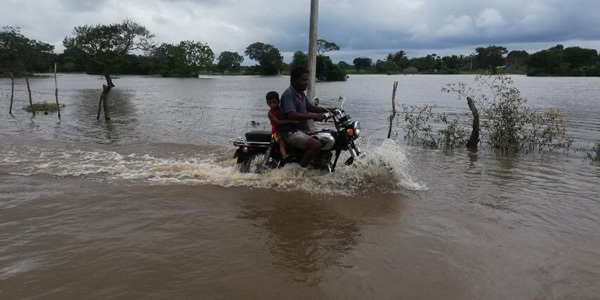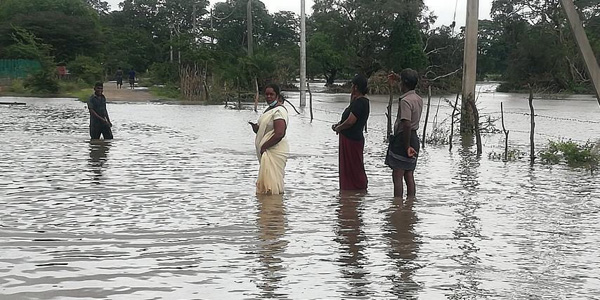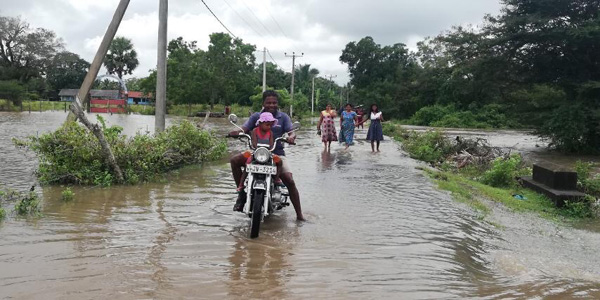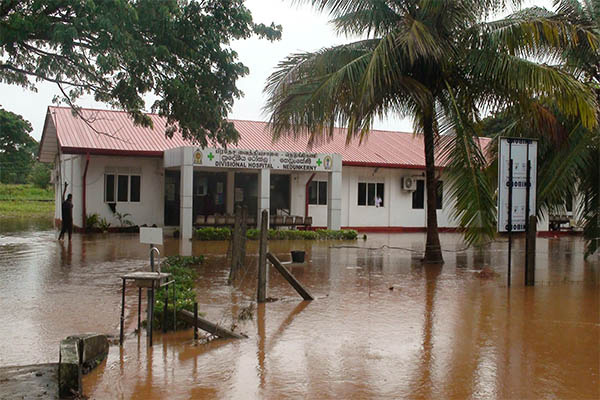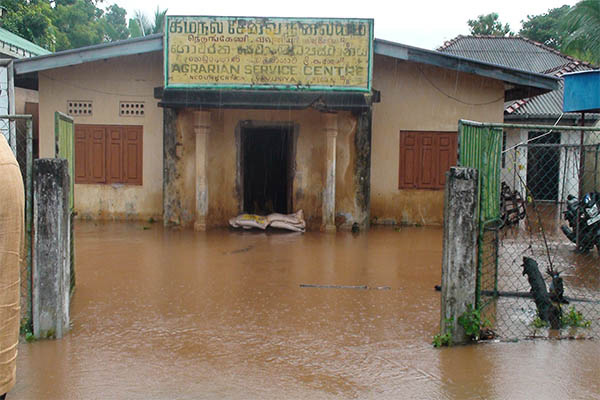 Comments
Still No Comments Posted.