Tamil Nadu police warn Indian fishermen on possible attacks
The Tamil Nadu police in India have issued an alert on the possibility of an attack on fishermen crossing the International Maritime Boundary Line (IMBL) for fishing in Sri Lankan waters in the wake of protests by local fishermen off Jaffna.
The Hindu reported that law-enforcing agencies along the coastal districts have been advised to sensitise the fishing community to the risks, in the backdrop of simmering differences between the fishermen of India and Sri Lanka over catching fish in the Katchatheevu area.
According to police sources, mechanised boats fishermen in Rameswaram were on a week-long protest demanding that the Central and State governments permit fishermen of India and Sri Lanka to fish in the Katchatheevu sea area, but local fishermen backed by politicians and other fisheries groups staged one of the biggest protests off the northern seas.
Tamil National Alliance MP M. Sumanthiran taking part in the protest said that the government should take steps to stop the intruding fishermen and prevent them using banned systems such as bottom trawling.
More than 50 fishing boats took part in the protests from the north eastern part to reach point pedro.
(Pix by Romesh Madushanka)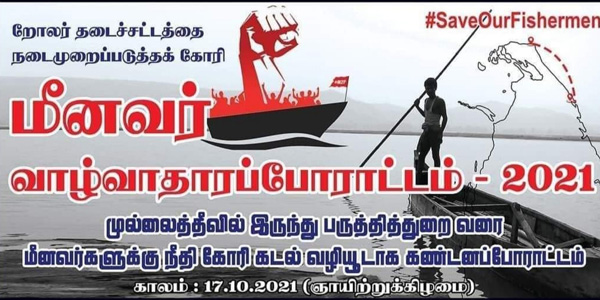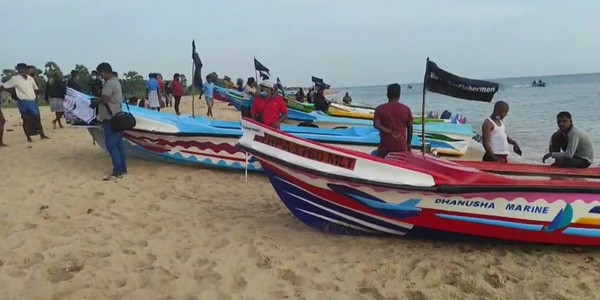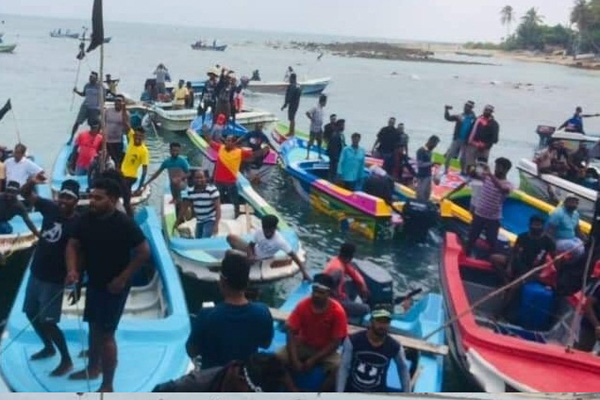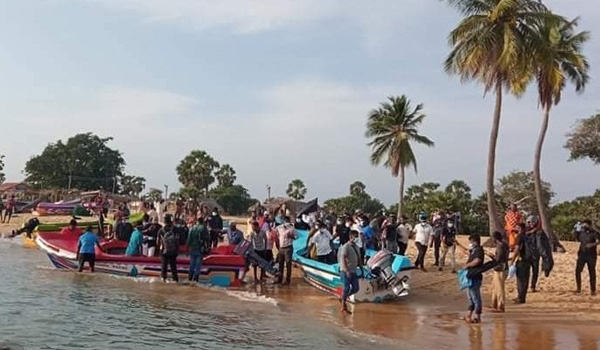 Comments
Still No Comments Posted.