Teacher unions strike on Thursday and Friday, but set to return on Monday
Teachers and principals today (18) vowed to continue their protest campaign and will stay away from work on Thursday (21) and Friday (22), but will return to work next Monday (25).
The move came as the government planned to reopen primary classes less than 200 students on Thursday.
"We have decided to keep away from duties on Thursday and Friday. We are challenging the government to reopen schools if possible without our support", trade union leader Mahinda Jayasinghe said.
But, Ven. Yalwela Pannasekara Thera who was also in the trade union collective said that they plan to return to work next Monday and continue with educational work.
Meanwhile some sections of the teachers are of the view that they should return to work, but continue with the demands for a salary revision.
They have pointed out that as the students have been affected due to the closure of schools, the teachers should now return to work.
Meanwhile Teacher unions have objected to various government tactics to get the teachers to return to work. In some cases the police have gone looking for principals to get them to open schools.
In some instances they have demanded that the principals hand over the keys of the school premises, but principals have rejected the request as they are the custodians of school property.
In a related development, parents have been helping to clear up premises of schools which are due to open on Thursday after a closure of nearly one year.
(Pix by Gayan Amarasekera)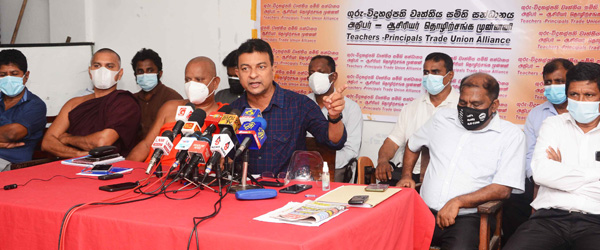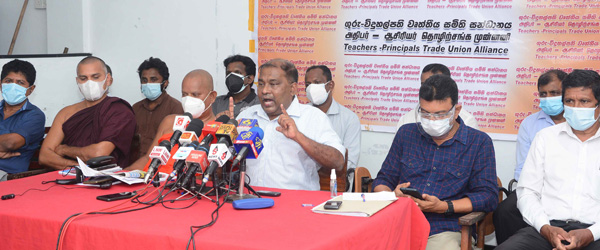 Comments
Still No Comments Posted.