Wildlife Dept probes leopard's death
The Wildlife Department has ordered a probe on the death of a leopard who appeared to have died due to the negligence in an attempt to rescue the animal caught up in a trap in an estate in Hatton.
The inquiry follows a directive from Minister Mahinda Amaraweera.
The leopard was trapped on a top of a tree in the Vanaraja estate in the Summervil estate in Hatton.
Officials of the Nallathanni Wildlife Office were called on last morning to rescue the leopard. The four-foot-long male leopard had earlier been caught in a wire trap and then broken off with a part of it and climbed the tree, villages said.
Despite part of the trap on the body the animal was alive when the villages spotted it.
In the process of capturing the leopard alive, the officers of the Nallathanni Wildlife Office and the police took action and cut the tree where the leopard had climbed.



However the leopard died due to a tree falling on it.






Visuals captured from the scene showed that the animal was crushed under the under tree.






Officials took the leopard to Randenigala Wildlife Department for post-mortem examination.






However, before the port-mortem officials claimed that the animal had died due to the injuries caused by the trap. 






(By k. Krishanthan)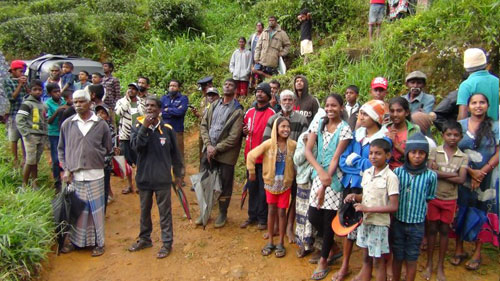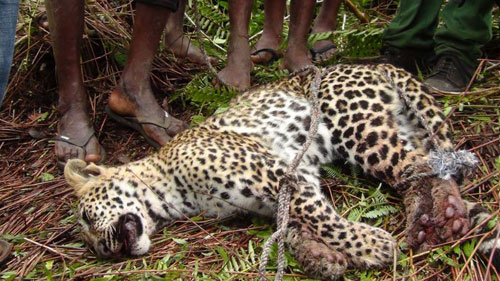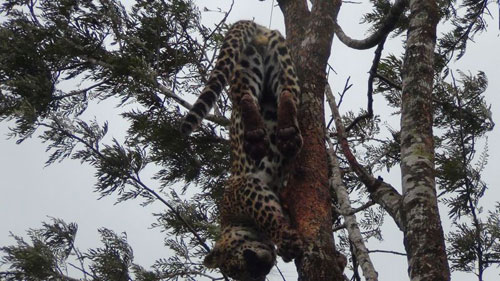 Comments
Still No Comments Posted.