Clash in Kilinochchi between Police and protesters
A clash broke out yesterday between those who were were demonstrating against the shooting of two Jaffna University students, and the Police near the hospital in Kilinochchi Town.

A protest campaign was staged near Kilinochchi Hospital in relation to the 'Hartal' declared after the death of the two students, who were shot while riding home at night on a motorcycle.
When the Police attempted to disperse the gathering, some of the protestors charged at the Police and hit a sergeant with a bottle, injuring his face. The Sergeant sustained injuries and was hospitalized.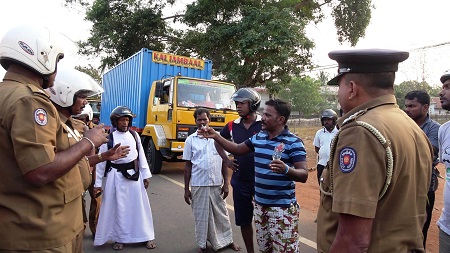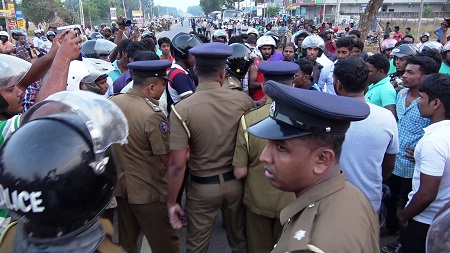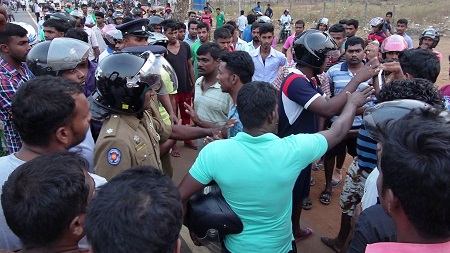 Comments
Still No Comments Posted.