Security divisions warned of possible attacks on mosques
A letter warning of possible attacks targeting Mosques which has been circulated on social media has been confirmed by DIG Priyantha Jayakody as being authentic.
The letter dated yesterday has been signed by DIG Jayakody on behalf of IGP Pujith Jayasundara and states that the group which had carried out the attacks last Sunday was planning an attack on certain mosques tomorrow.
The letter said a certain category of mosques identified as 'Awliya Mosques' could be possible target for these attacks, the letter notes adding that the DIG of the Criminal Investigations Department has informed the IGP in this regard.
The letter was addressed to the Presidential Security Division, the Special Security Division, and the Prime Minister's Security Division urging that the matter be brought to the immediate attention of the relevant authorities.
"Security has been tightened in the vicinity of all mosques owing to these possible attacks. Therefore, the public need not worry," DIG Priyantha Jayakodi told Times Online.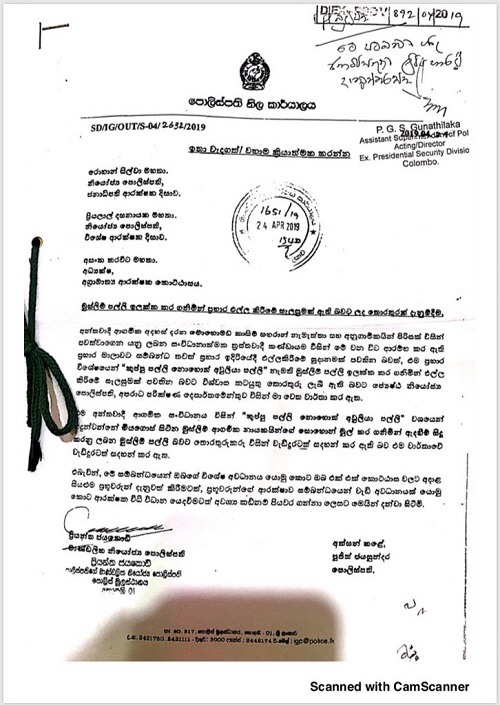 Comments
Still No Comments Posted.